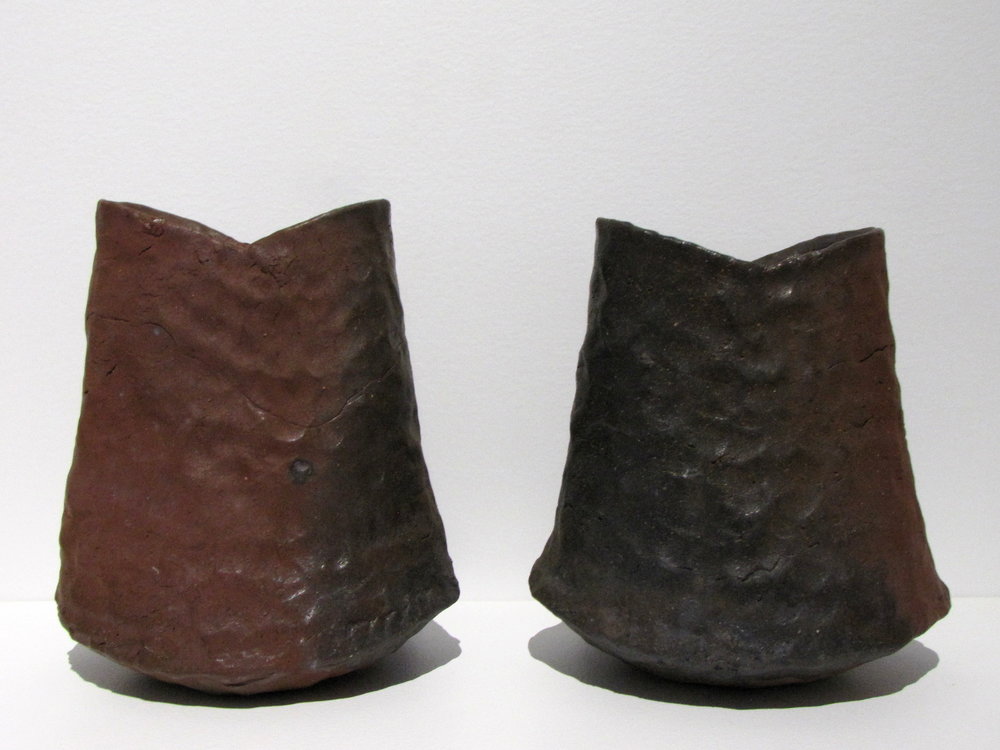 Shasta Krueger
Kimball Clay Studio Manager
Shasta Krueger grew up in Washington state and earned a Bachelor of Liberal Arts, Studio Art, and Biology from Oregon's Willamette University. She spent two and a half years at Arrowmont School of Arts and Crafts in Tennessee and moved to Utah to research wood fired ceramics, where she earned her Masters of Fine Arts at Utah State University in May of 2015. She taught at the Appalachian Center for Crafts and has participated in artist residencies in California, Virginia, Tennessee and abroad.
Shasta is interested in the tactility of clay. In her handbuilt vessels she explores repetition and form through touch. She applies her background in biology and love of repeated patterns and shapes in nature to her work which she fires in a wood kiln The exposure of iron rich clays in the atmosphere of the kiln provide the subtle surfaces reflective of the variations seen in corroding and oxidized metals through time.
Shasta Krueger.
Pattern. Touch. Place.
w:shastakrueger.com
@shastakruger